SGT-FE21
Formula SGT-FE21 is our second all-wheel drive car. Our goal was to build a reliable car with high acceleration that all drivers could manage without any problems. The wheel assembly had to be completely redesigned due to its unreliability. Another characteristic of the vehicle is a completely redesigned monocoque. The changes were aimed at reducing weight and optimizing ergonomics. With the change in monocoque, significant changes had to be made to the kinematics and wheel suspension. For the first time, we used a new suspension / damping system in this chassis, which consists of a horizontally and diagonally mounted damper. To reduce the total weight of the vehicle, we have developed our own DC-DC voltage converter.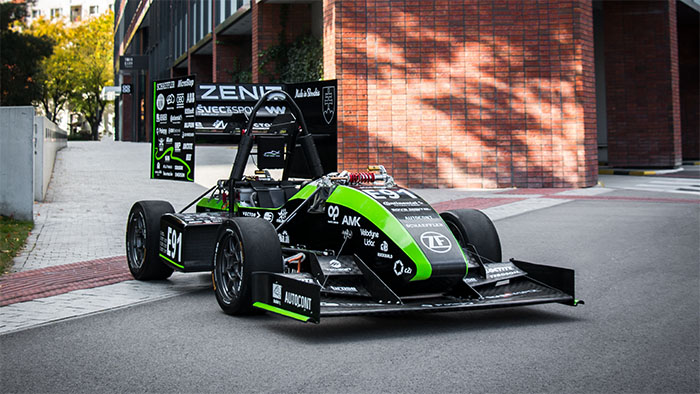 2.8s
Acceleration 0-100 km/h
SGT-FE21 Driverless
In developing the SGT-FE21 DV chassis, the aim was to consider the experience gained in the construction of its predecessor. As the biggest shortcomings came from the software superstructure, the work focused on the development and optimization of software systems. The hardware superstructure consists of EBS (Emergency Brake System), an additional system for turning the front wheels and a PC box. The software system contains modules for sensor data processing, mapping and location, trajectory planning and control system for the implementation of the planned route.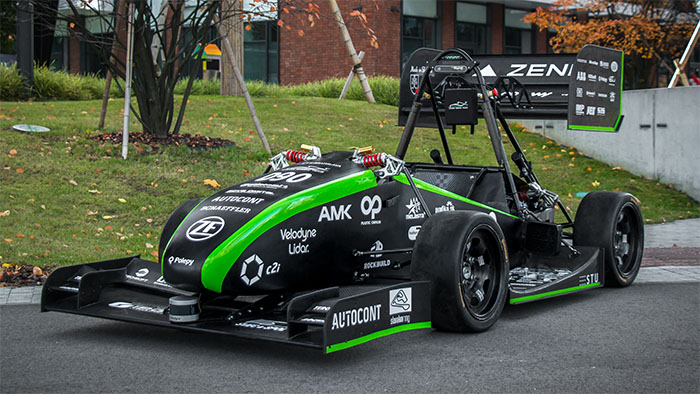 3.1s
Acceleration 0-100 km/h