SGT-FE19
2019 was mainly about the optimization of the concept from 2018. We focused mainly on better cooling of engines and inverters, or evaluating the car to obtain as much measured data as possible, which helped us in the further development of both electric and autonomous monopost.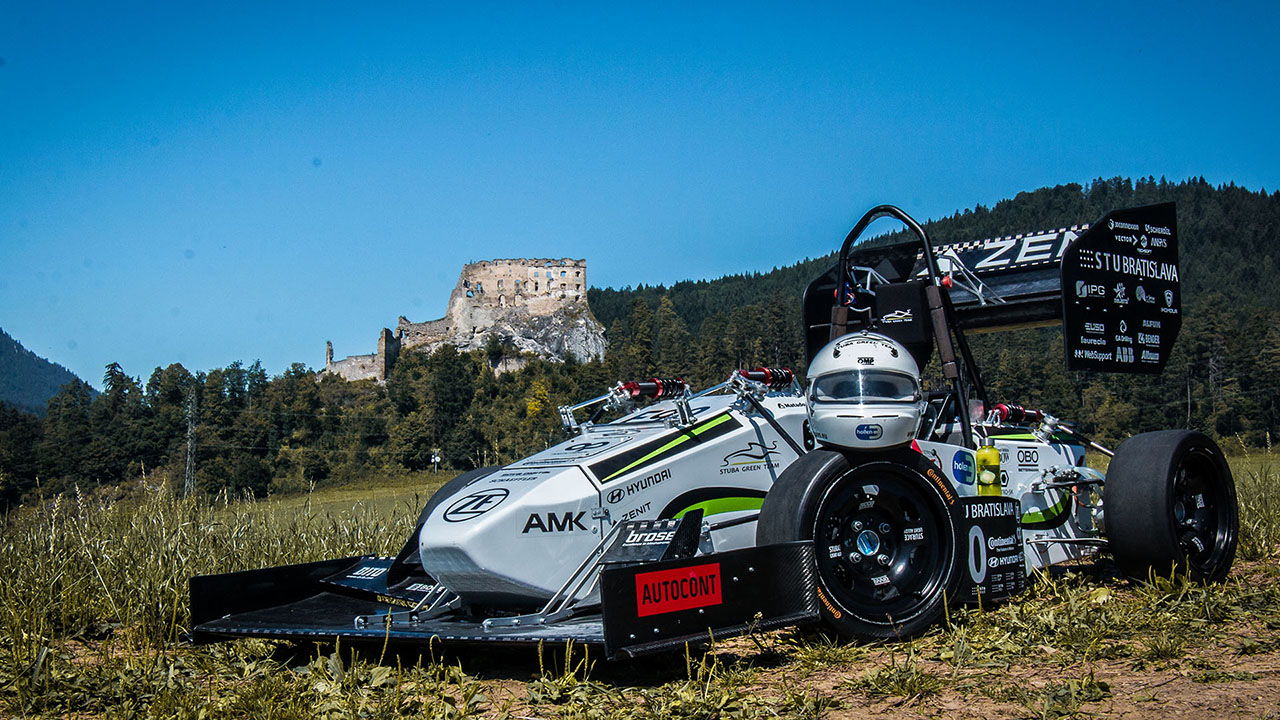 3.2s
Acceleration 0-100 km/h
SGT FE-19 Driverless
In 2019, we entered the Driverless division for the first time. SGT-FE19 DV is structurally based on the formula SGT-FE17, which we supplemented with a hardware and software superstructure for autonomous control. With this formula, we participated in a competition in the Czech Republic in 2019.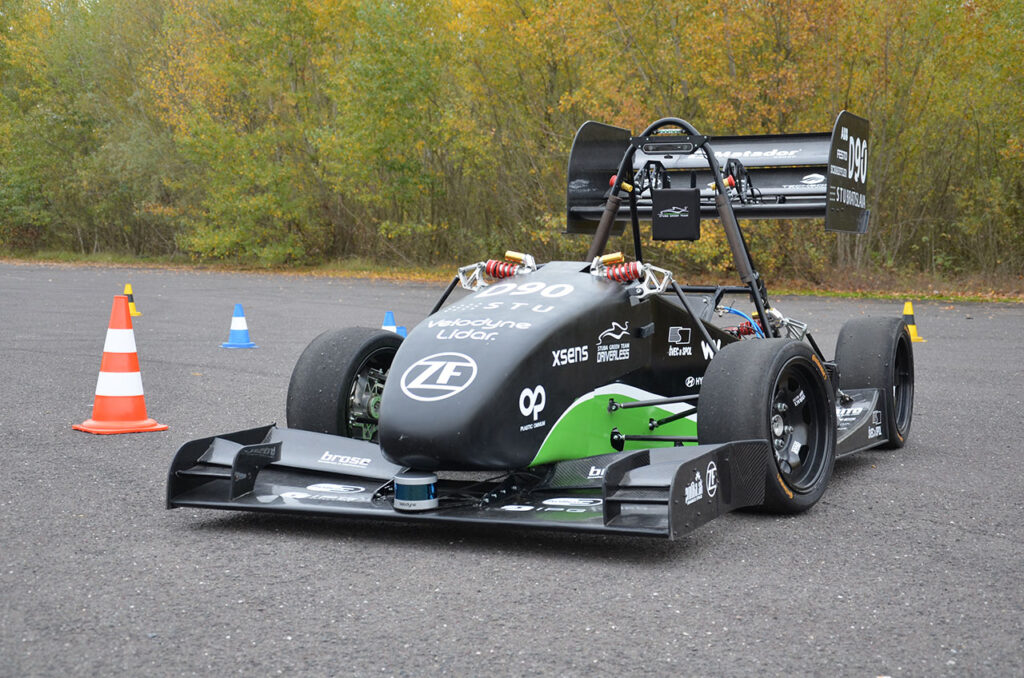 3.1s
Acceleration 0-100 km/h